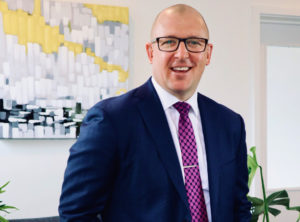 adam mitchell
Managing Director with over 20yrs of experience.
Adam has over 20 years experience across the Government, ICT, Science, Legal, Health, Investment and Energy industries.
He has been involved in the strategic development and implementation of major ICT programs with several private and public sector organisations globally, giving him exposure to some of the most creative and effective uses of technology, better practice business processes and efficient organisational operations. His clients include senior executives in some of Australia's largest and most successful organisations.
Adam's roles and assignments have entailed the full lifecycle of the Program / Project Management framework, including scoping and refinement of requirements; contract and service level negotiation; and asset procurement, implementation and management.
Specialties: Adam specialises in Program and Project Management, Procurement, Contract Negotiations, Change Management, Strategy Formulation, Business Planning and Performance / Process Improvement.
Adam has highly developed communication skills and a proven ability to grow and maintain customer relationships. He ensures that client needs and issues are proactively identified and addressed.
Adam Mitchell
Managing Director