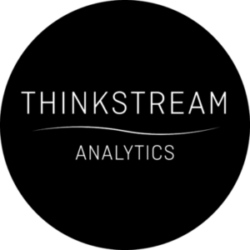 Thinkstream, founded by Adam Mitchell in 2010, is an information technology delivery and consulting firm based in Canberra, specialising in system implementation.  Thinkstream Analytics, founded by Steve Smith, Steve Coleman and Adam Mitchell, is a dedicated division of Thinkstream, primarily designed to provide likeminded consultants an environment to deliver outstanding data analytic solutions for Government clients.
Our unique operating model provides our consultants continuing independence and individuality while enjoying a team environment. They have an opportunity to share in building the success of the business while providing outstanding solutions and services to clients and partners alike.
We offer our clients a genuine partnership focused on analytic requirements, while providing cost effective and simpler engagement models. We take pride in our reputation, and our approach is to be professional and responsive partners with a commitment to deliver what we promise. We achieve this through fostering a team culture, initiating "fast-start projects" based on real IP and proven technical solutions, and delivered by experienced consultants. We manage every project or assignment using a unique blend of agile, analytic and dev ops methodologies especially adapted by Thinkstream Analytics to deliver quick results.
Thinkstream Analytics Directors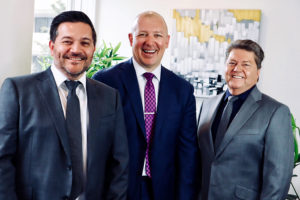 Steve Smith
A trusted advisor for government departments due to an unwavering motivation for consistent delivery of high-quality analytic solutions. The ability to enable tangible business value from data is underpinned by a career specialising in many disciplines of Information Management, Data and Analytics across both traditional and modern technologies. View Steve's LinkedIn profile HERE
Adam Mitchell
Adam has been involved in the strategic development and implementation of major ICT programs with several private and public sector organisations globally, giving him exposure to some of the most creative and effective uses of technology, better practice business processes and efficient organisational operations. His clients include senior executives in some of Australia's largest and most successful organisations. View Adam's LinkedIn profile HERE
Steve Coleman
Over 25 years of IT programme and project delivery experience.  A passionate believer that successful projects result from having the right people.  Talent, commitment and a desire to deliver an outstanding outcome is what we stand for. View Steve's LinkedIn profile HERE